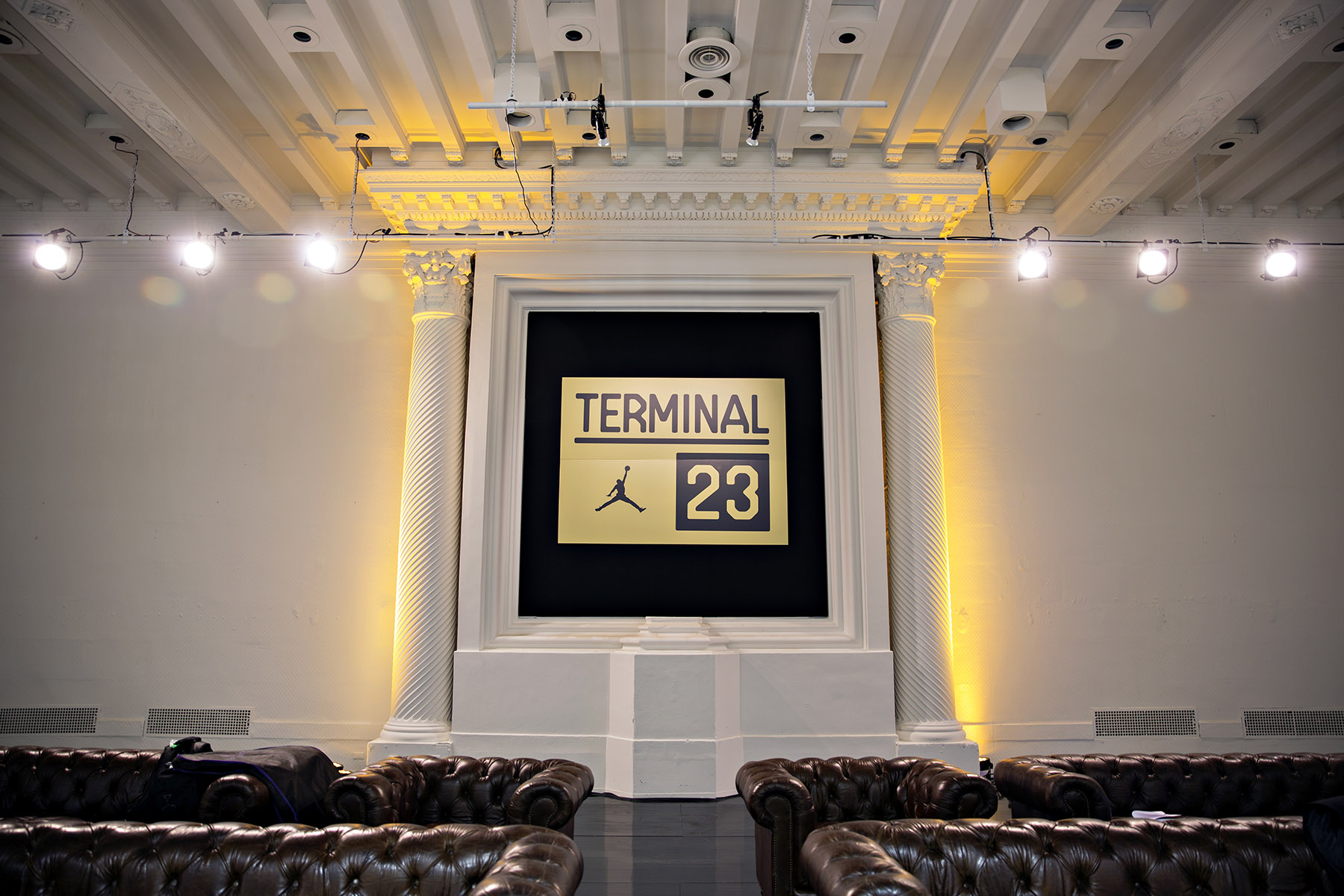 Jordan Melo Activation @Terminal 23, New York
To celebrate the 10-year anniversary of Melo and Jordan brands, an extensive renovation of Hotel Pennsylvania's historic Café Rouge seamlessly transformed the former ballroom into a stunning, interactive brand experience zone in the form of a premium basketball court. The monumental restoration called for an impressive amount of structural work, including rewiring and an extensive ceiling and roof overhaul.
The court, custom reception area, and adjoining locker rooms set the stage for regional league games and offered local youth an opportunity to engage in a highly tangible and memorable brand experience.