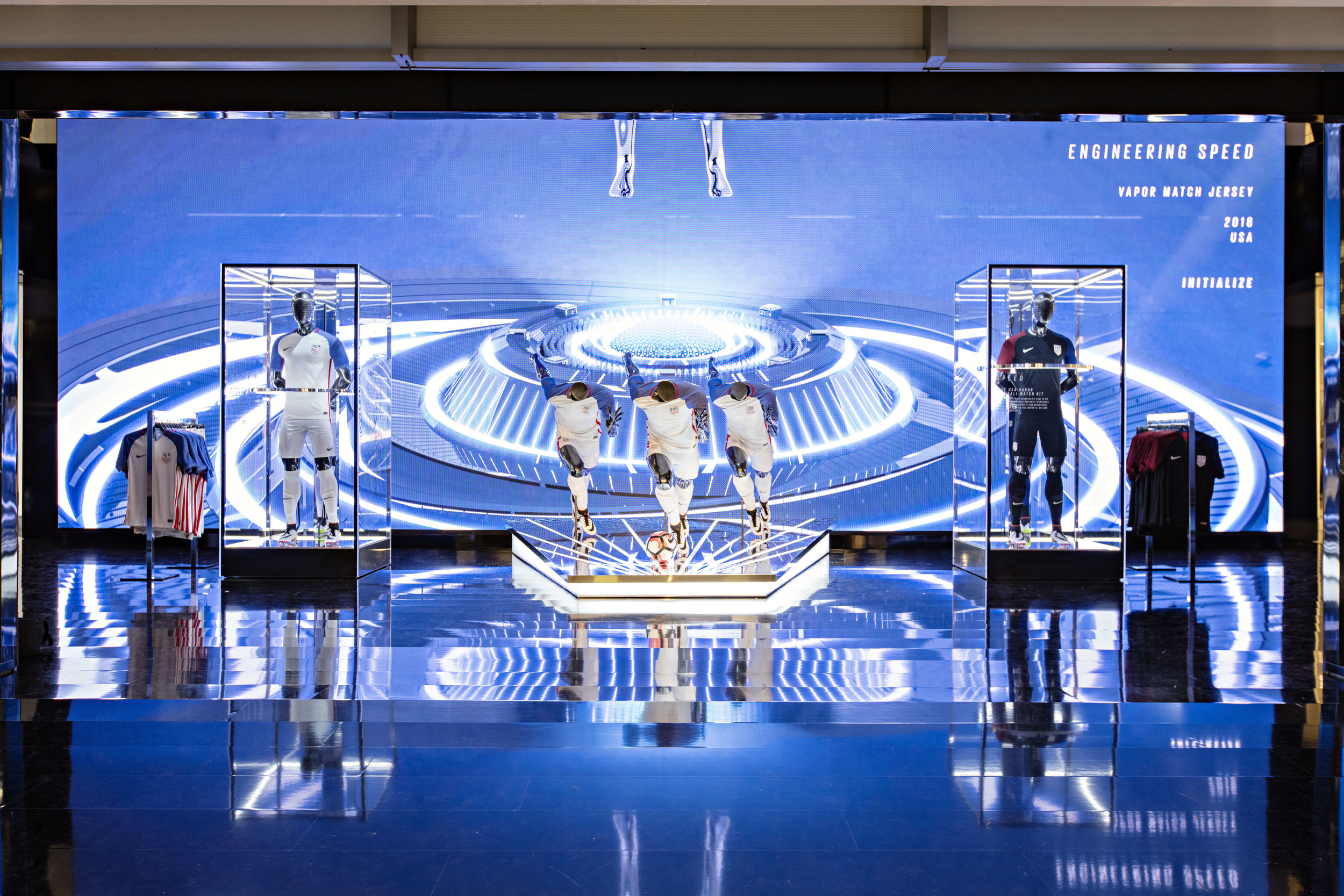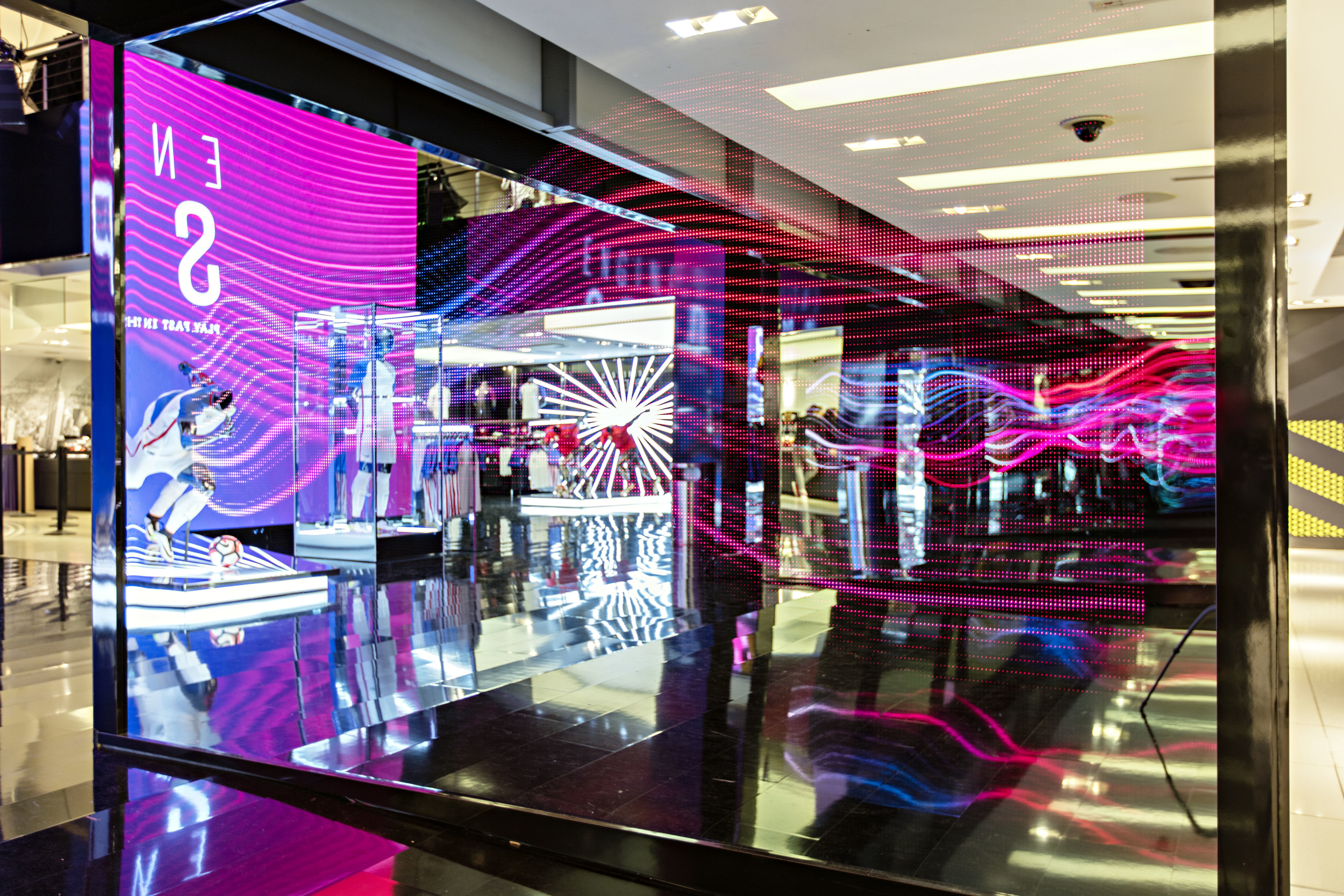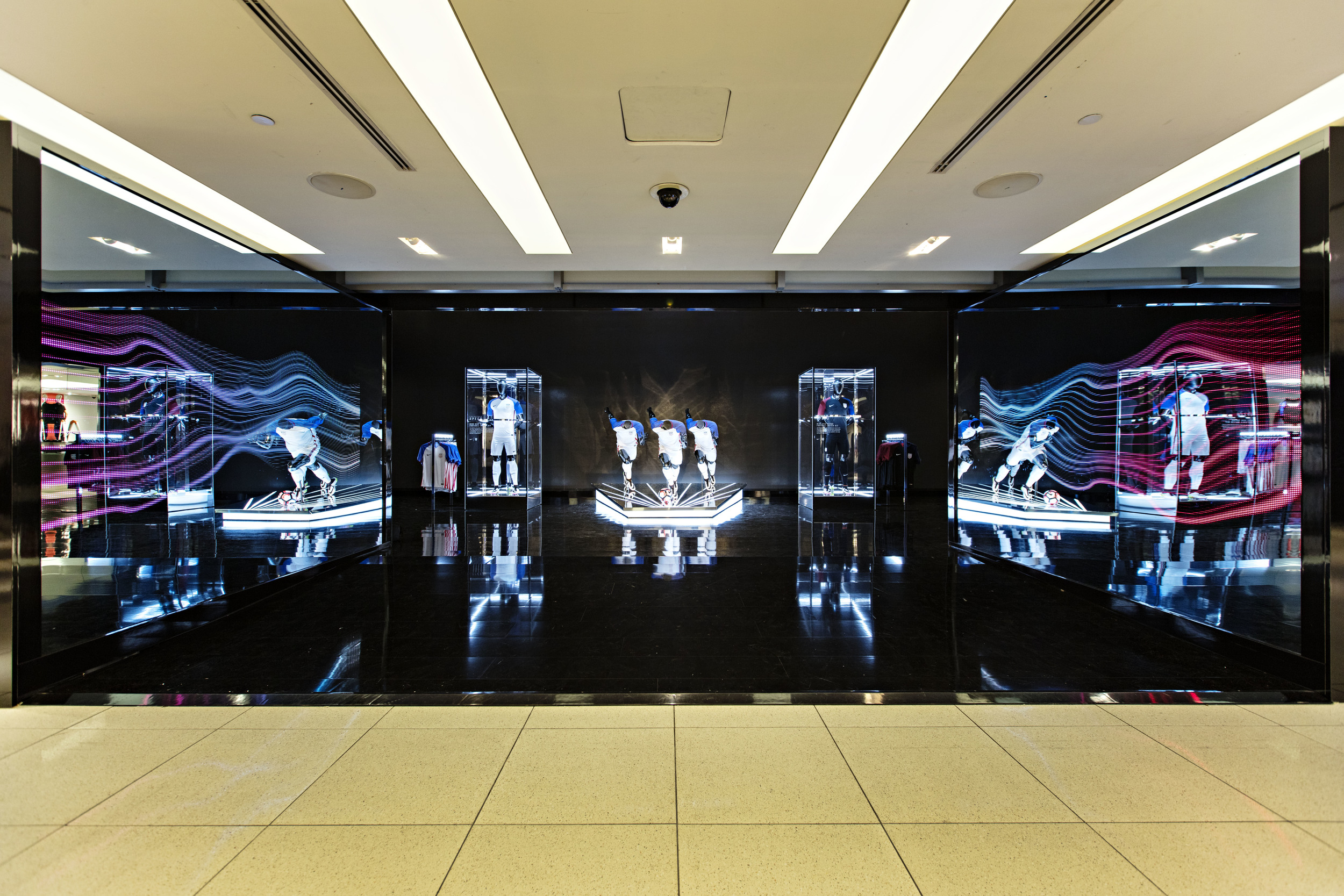 2016 Olympics Vapor Team Kit @NikeTown NY
"We Can," "We Will," "We Are," "1 Nation," and "1 Team," these are the phrases that adorn Nike's new USA Vapor Kit—the official uniform of the U.S. Men's and Women's Soccer teams you'll see this summer at major competitions and on the field at the Rio Olympics.
Last month, we had the opportunity to work with Nike inside the familiar NTNY location to develop an installation that would showcase and reveal the patriotic gear in a spectacular fashion. With a design heavy on brilliantly mirrored surfaces, striking lighting solutions, and hefty video integration—it's safe to say our squad came together to orchestrate a gold medal-worthy performance.
photos by Dorothy Hong